Full-Service Construction Company

Providing Residential, Commercial, and Industrial Services
Do you need roof repair or remodeling services? Look no further than Affordable Metal Solutions, a locally owned construction company in Oak Grove, KY. We are an experienced roofing contractor that offers a range of roofing solutions tailored to your needs. Read on to learn more about who we are and what we do.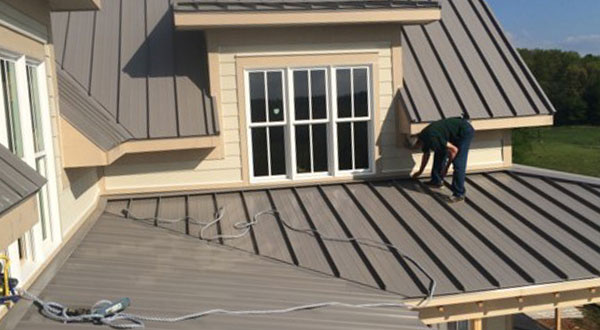 Contact Our Construction Company
Thank you for taking the time to visit our online home. If you have any questions about any of the products or services we offer, feel free to reach out to us via phone, email, or this website. Our staff members are here to provide you with the information you require. Be it about
roofing contractor
work or home remodeling jobs, we would be more than happy to assist you. We hope to hear from you soon!
Comprehensive Construction Solutions
Remodeling, Roofing Services, and More
At Affordable Metal Solutions in Oak Grove, KY, we offer complete construction services for residential, commercial, and industrial applications. We specialize in Standing seam metal roofing and also offer quality work in any general construction needs you may have. Whether you require
metal roofing installation or repair,
new garage creation or any other general construction needs, you can count on us to be of service to you.
Residential Metal Roofing, Remodeling, and Insurance Claims Consulting
When it comes to residential roofing services, Affordable Metal Solutions is the company to call. We offer affordable and comprehensive solutions for home metal roofing systems. You can count on our experts for remodeling or insurance claims consulting. We are always happy to help!

Commercial Metal Roofing and Flat Roofing
Need repairs for your commercial roof? Whether it's metal or flat roofing, our experts are up for the task. We have the knowledge and experience to complete any related work. Should you require our help, we're just a call away.

Maintaining your industrial roofing system is not a problem with our experienced roofers at your side. From simple repairs to full restoration work, we are ready to help. We have the right equipment to ensure that all work will be complete on time.

Construction and Roofing Projects

Completed by Professional Contractors
Over the years, Affordable Metal Solutions has accomplished various construction and
roofing projects
in Oak Grove, KY and the surrounding areas. Our dedication to satisfying your needs is evident in the quality of our work. To give you further insight into the projects we've completed, we compiled images in our gallery for your review.